Fans have waited a long time for the first look at the sequel to Venom. It looks to be more of the same, and Carnage sure looks awesome!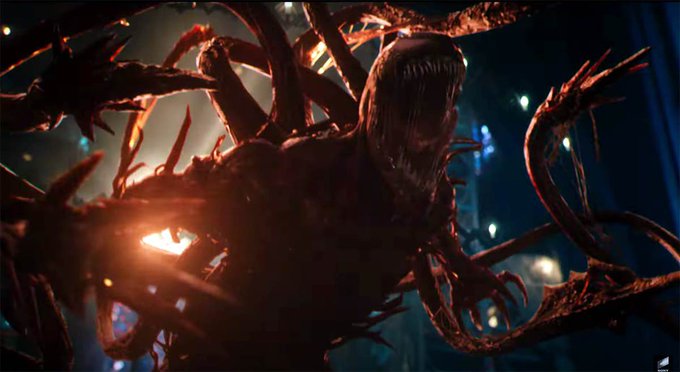 Doesn't he look cute? Well, that trailer was just kind of meh eh? I would say underwhelming is the best way to describe it. It feels like everyone has been waiting years for a glimpse at this film and then the opportunity finally came, they kind of let us down.
This certainly feels like a proper sequel though, Eddie (Tom Hardy) is still living in his awful apartment and visiting Mrs. Chen every once in a while. The quirky and silly humor that goes on between Eddie and Venom is still present. Something that everyone loved from the first Venom. He's dealing with the problem that is Venom, still trying to get him under control and eating everyone around him. Now, it looks like he might be crime-fighting which would lean more into the Anti-Hero territory for the character.
Now, the reason why this movie has the reputation it does, Carnage! Woody Harrelson appears that he's going all-in with the role. Just like his counterpart, Hardy and Harrelson look like they are both having so much fun! Andy Serkis is stepping into the director's chair and I hope he brought his expertise of motion-capture for some of this because that would take this to the next level.
We get a tease of the Daily Bugle (please let there be a Spider-Man cameo) and what even looks like a tiny spider at one point. Naomie Harris shows up quickly and it's obvious she is playing Shriek!
If you are a fan of the first, this will be right up your alley. With the addition of Carnage, fans will get just about everything they would want from a Venom shared universe. Toss in that swinging webhead at the end of the movie and everyone will be losing their minds.
Hits theatres on September 24th!